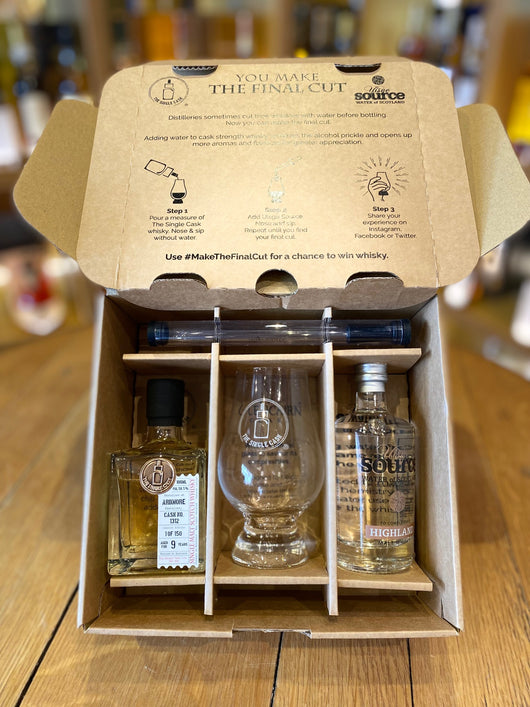 Ardmore The Final Cut Highland (10cl - 58.5%)
Regular price £36.00 Sale
100ml of 9 year old single cask Ardmore whisky, bottled by The Single Cask at cask strength of 58.5%, without chill filtration or added colour. 
A Glencairn, whisky's official glass which is designed to help you nose whisky and fully appreciate its complexities.
100ml of Uisge Source Highland spring water, drawn from a private well in the Highland region and selected to match the chemistry of the water used to make the Ardmore whisky.
A glass pipette, so you can control the exact amount of Highland spring water you want to add to your cask strength Ardmore, drop by drop