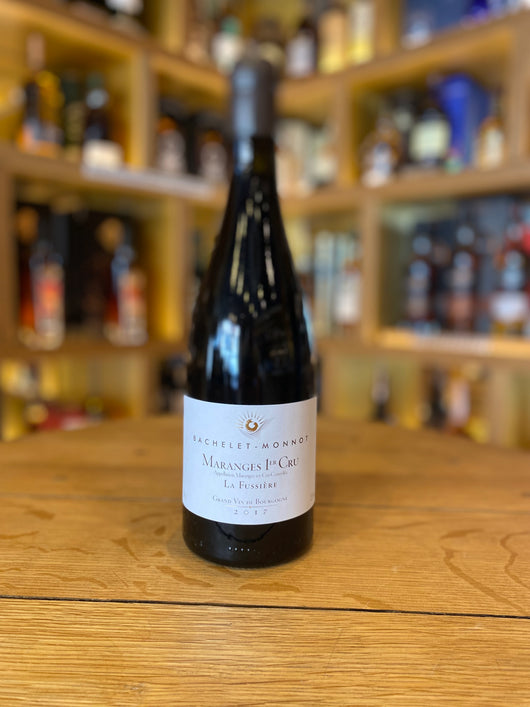 Domaine Bachelet-Monnot, Maranges 1er Cru La Fussiere 2017
Regular price £39.00 Sale
Grape: Pinot Noir 100% Abv: 13.0%
From one of the hottest producers in Burgundy at the moment, this Maranges just typifies everything great Burgundy is about, from its divine red-fruited nose, fruit-forward approach on the palate, layer upon layer of flavour, refreshing acidity and pleasing length. We have enjoyed the 2016 and 2017 vintage of this wine and they appear to be at peak drinking now.
Marc and Alex Bachelet have rapidly taken their 10 hectare domaine to the top of the Burgundy hierarchy. They work their vineyards naturally, eschewing herbicides. A domaine renowned for their electric white wines, do not ignore their reds, which are utterly delicious too. The domaine
Tasting Notes
headquarters are in the delightfully-named Dézize-lès-Maranges, in the very south of the Côte de Beaune.