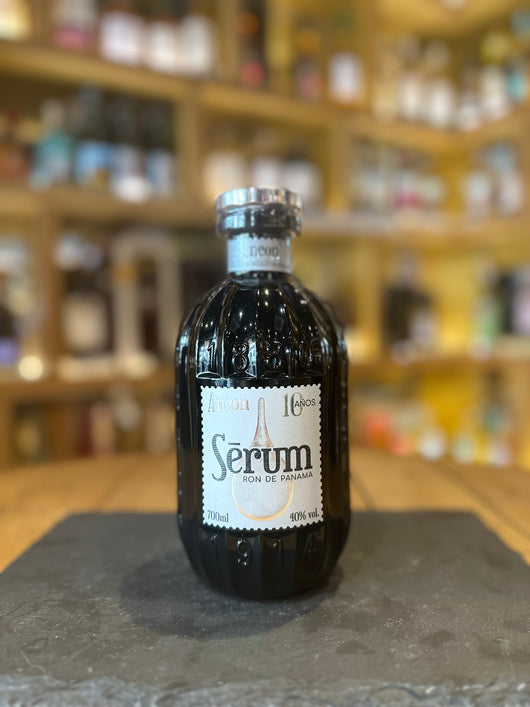 Serum Ancon Rum
Regular price £42.00 Sale
TASTE
Redolent and packed with a rich blend of vanilla, raisin, figs, dates, almonds and wood. The palate is beautifully rounded with an exceptional spread of flavours: dried fruit with smooth oaky spice – silky, vibrant and moderately full-bodied.
METHOD
The sugar cane is chopped and crushed for the cane juice. Sèrum Ancon is distilled from freshly concentrated cane juice to produce a fine aroma of sugar cane and frui
STORY
Legend has it that Sèrum Ancon was drunk to celebrate the safe arrival of the Ancon, the very first ship to travel through the Panama Canal in 1914. Since then, it has been used on the decks of passing vessels to toast to a safe journey. Bon voyage.