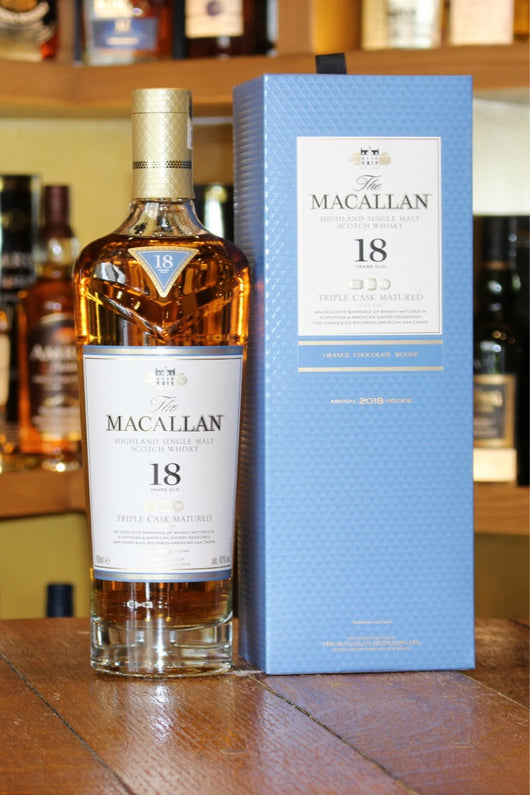 The Macallan 18yo Triple
Regular price £250.00 Sale
(70cl 43%)
This 18 year old Macallan single malt sits at the peak of the Triple Cask range (which replaced the Fine Oak range in mid-2018). With maturation taking place in a combination of European sherry seasoned casks, American sherry seasoned casks and American ex-bourbon casks, this expression boasts bountiful notes of vanilla, dried fruit and woody spice.
Nose: Roasted chestnut, thick caramel, slightly floral at points, orange oil.
Palate: Fresh vanilla, dark chocolate, toasted coconut, ginger, mature oak.
Finish: Cassia, nutmeg, almond and toffee.