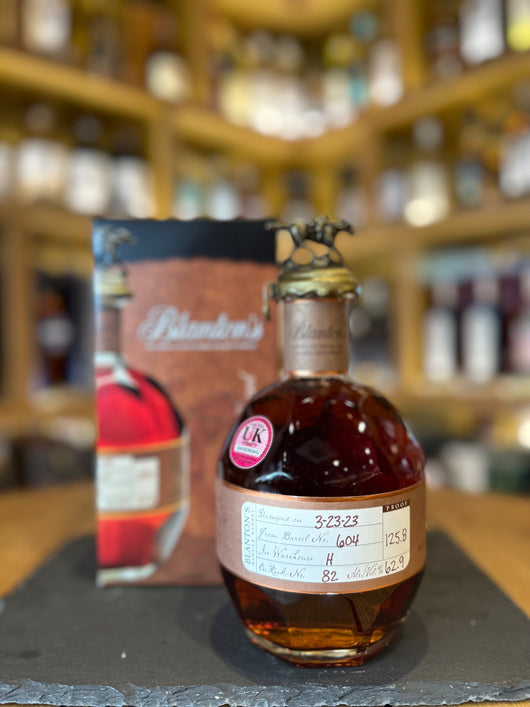 Blanton's Straight from the Barrel (70cl 63.1%)
Regular price £149.00 Sale
Bottled at a natural barrel-proof, this epic bourbon is not for the faint-hearted. Blanton's Straight From The Barrel is a truly awesome sipping whiskey of unforgettable quality.
1 Bottle per customer. 
Please note that due to the fragile wax seal and stoppper on Blanton's releases, any orders placed for this item shipping is placed at your own risk. Specific barrel numbers cannot be guaranteed.