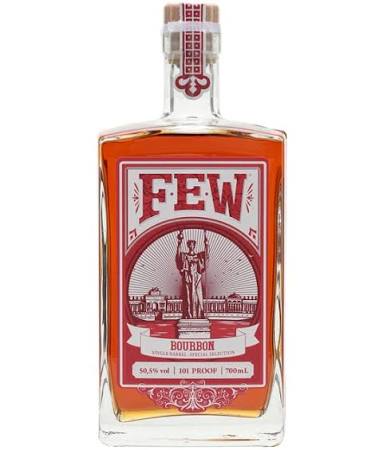 FEW Bourbon
Regular price £55.00 Sale
The fantastic FEW Bourbon, packed full of toffee, clove, vanilla and warming spice goodness! This splendid craft beauty comes presented in a gorgeous bottle adorned with a label showing off some local heritage, depicting a scene from the Chicago World's Fair of 1892. A vibrant spirit drink filled to the brim with character.
FEW Spirits hails from Evanston in the United States of America, a city that suffered Prohibition for over one hundred years thanks to many of its advocates hailing from its dry streets. Thankfully Evanston is now home to this excellent craft distillery which takes its name ironically from the initials of Frances Elizabeth Willard, a key figure in the Temperance Movement.
This product can take up to 5 days to ship.