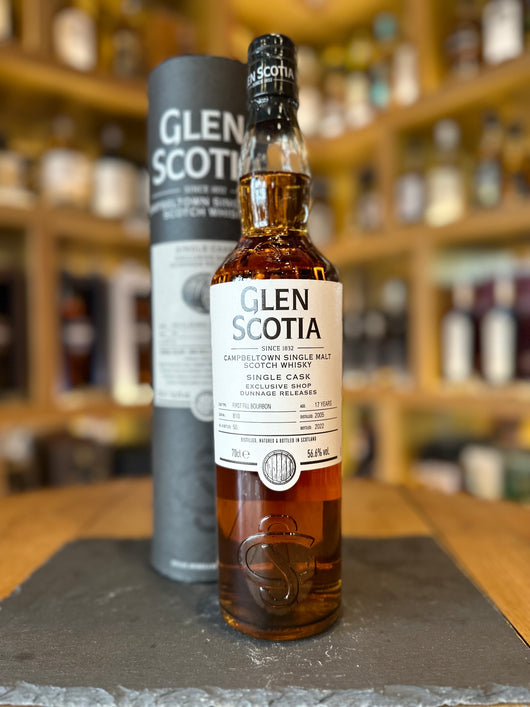 Glen Scotia 2005-2022 first-fill Bourbon, C#810 (70cl, 56.6%)
Regular price £395.00 Sale
Nose
: Touches of burlap and salted butter, but there's a nice fruitiness hiding in the background. Subtle notes of melon, nectarine and pear skin. Some barley husks, as well a touch of raw, old wood. Highly attractive.
Taste
: Quite sweet with ripe banana, caramel and flower honey, but also a touch of bitter lemon peel. Plenty of oak spices too, like black pepper and cloves. Very oily stuff as well, and a subtle salinity.
Finish
: A soft, lingering bitterness. Ending on fruitier notes.