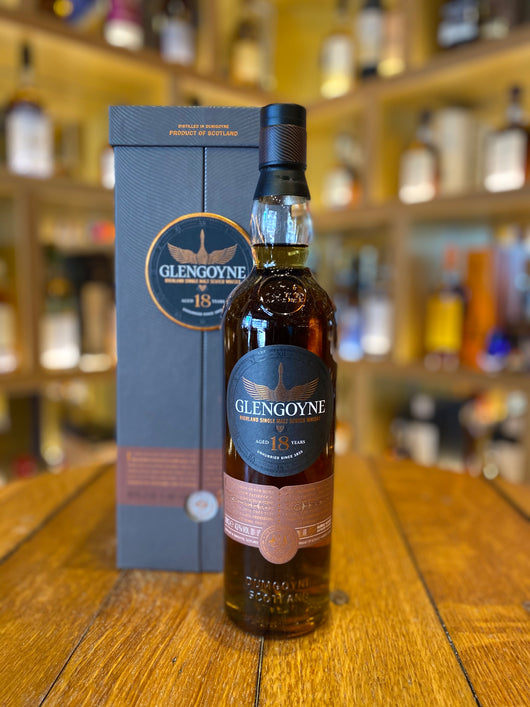 Glengoyne 18 (70cl 43%ABV)
Regular price £125.00 Sale
In the stillness of our quiet glen, we know
patience is rewarded. For every minute other
whiskies spend in their stills, ours spends three.
Only then is it transferred to casks themselves
prepared for six years. This is the Glengoyne Way,
and this is the result; full bodied, round and
rich with notes of marzipan and a long, warm
finish. The taste of eighteen years in a generous
proportion of oloroso sherry casks.