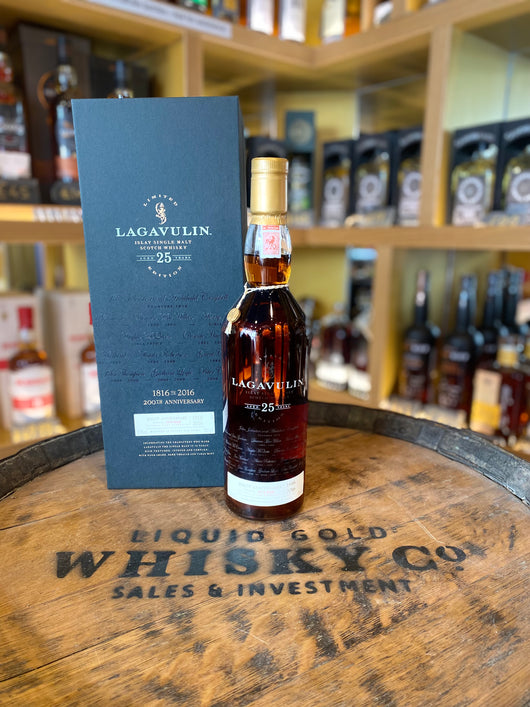 Lagavulin 25 200th Anniversary Release (70cl, 51.7
Regular price £3,995.00 Sale
A stunning 200th Anniversary release from Lagavulin with the names of all the serving distillery managers over its history on the bottle and 100% aged in Ex-Sherry casks and limited to only 8000 bottles.
Nose: Platter of seafood with soy sauce marinade, sherry soaked prunes, aromatic cigar ash, menthol, anise, sooty-peppery oak, old tea chests, rich ginger cake, oyster sauce.
Palate: Tarry and dark peat, gunpowder tea, sooty and peppery peat smoke, black liquorice, smoked/cured meats, earthy/bracken notes and savoury/sedafood in oyster sauce and stout!
Finish: Dark minty tea, sooty anise, more cured meat and smoked seafood, salty rock pools with bbq embers,long and brooding!