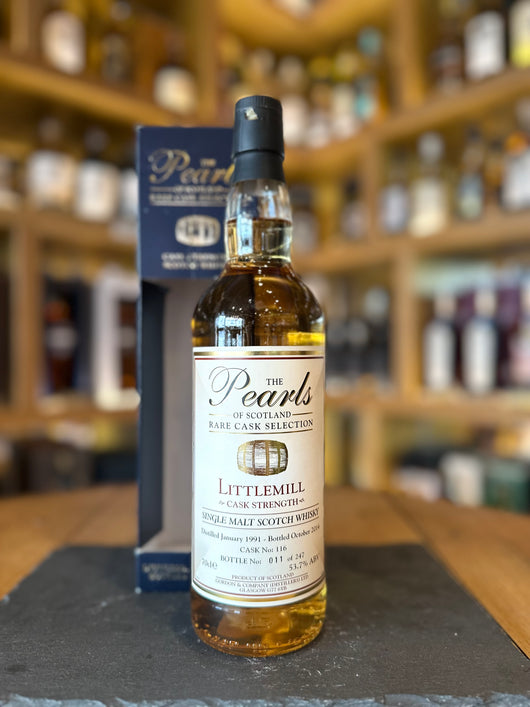 LITTLEMILL 1991 PEARLS OF SCOTLAND (70cl, 53.7%)
Regular price £500.00 Sale
First licensed in 1817, yet debatably illicitly practicing whisky production from as early as 1772, Littlemill distillery called upon the Kilpatrick hills spring for their water source, which is above the Highlands line, contradicting Littlemill's actual geography residing within the Lowlands belt. It is still considered a Lowlands distillery, and produced three signature whisky; the Dumbuck, Dunglass and self titled, Littlemill.
The distillery changed hands a fair few times over the hundred years between then and the 1990's, when it was snaffled up by an investor company who then went bankrupt, and the distillery was dismantled. To be the straw that broke the camel's back, there was also a devastating fire in 2004. The Littlemill malts are still available but the Dumbuck and Douglas peated lines were discontinued.
This Littlemill was bottled by Pearls of Scotland.