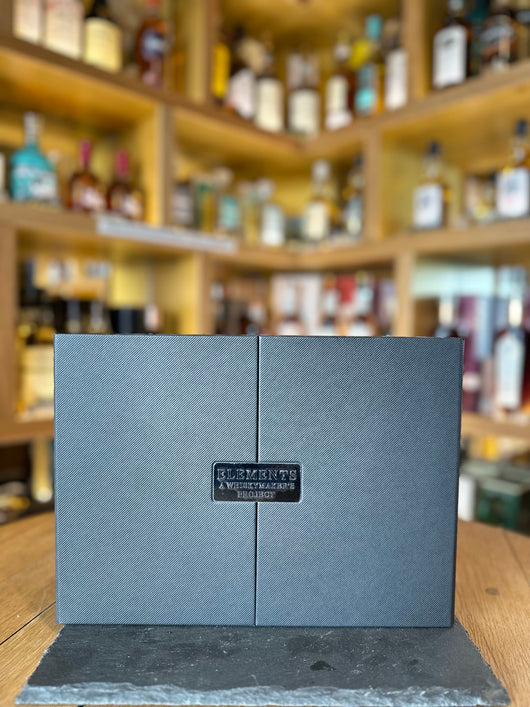 The Lakes Elements (20cl*7, 54%)
Regular price £495.00 Sale
A library of whisky learnings, Elements offers a rare glimpse into the mind of a Whiskymaker.
Seeking to understand how the theory of sherry cask maturation translates to the surrounds of the Lake District and with their New Make Spirit was a fundamental step toward establishing their oak-led maturation philosophy and designing a new sherry-led single malt.
This remarkably rare and individually numbered collection of whiskies is the result of a forensic examination of what a sherry cask could be. Where each element explores the flavour, texture and aroma that can be derived from different sherry-seasoned oak casks, each playing a distinct role to create a baseline from which other flavours can be layered.